Location: Milan, Italy
Type: Hospitality / Education
Project Status: Concept
Project developed in collaboration with Silvia Coccolo.
"Instant Campus" is a new residential typology for students in Milan. The project explores the topic of sustainable mobility through a flexible and reconfigurable structure. Our design approach creates an adaptable wooden frame that incorporates prefabricated, movable and interchangeable room modules. In this way the building responds with optimal flexibility to the ever-changing needs of the campus.
STEP 01 - Defining the intervention area: The plot is divided into tow distinct zone; Green outdoor spaces (light yellow) and building spaces (dark yellow).
STEP 02 - A "Standard" configuration of the plot where the 100% of the construction goes on the front and a traditional, enclosed courtyard is created behind.
STEP 03 - By distributing the functional spaces of the build on both areas we are able to merge indoor and outdoor spaces and create a continuous line between landscape and building. 
STEP 04 - Solar analysis on the South/West facades helped to maximise natural shading during summer days and maximise sun radiation during winter months.
STEP 05 - The louvers on the facade protects the Canyon-shaped exterior  and allows to control sun and shading during the day and during different seasons reducing the consumption of energy for lighting, heating and cooling.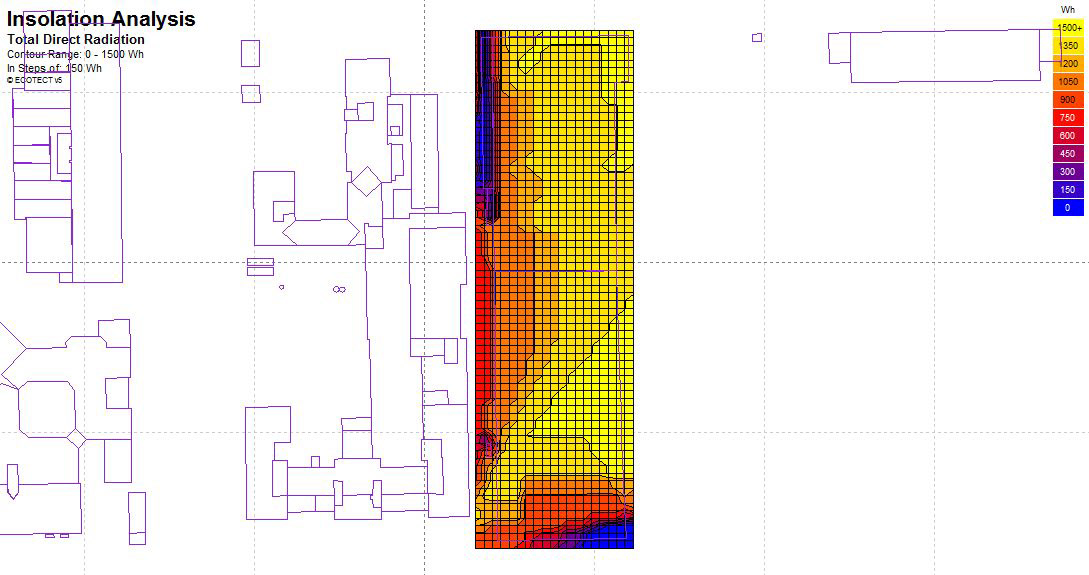 STEP 06 - The vertical timber elements supporting the overall structures are positioned. ​​​​​​​
STEP 07 - The track beams that will support the first and second layers of modular rooms are anchored to the vertical supports.
STEP 08 - Now It is possible to insert the "instant modules" entirely prefabricated in the factory.